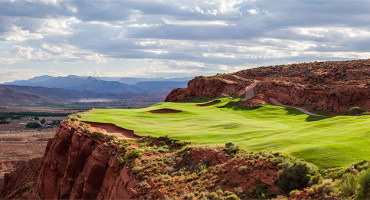 BestPublicGolfCourses.com was built out of a frustration in finding suitable guides on the web for the better golf courses and golf resorts in the U.S. It was founded in 2008 when the golf industry began a steady decline of course closings leading to over 1,600 closures. The existing guides on the web were/are lacking in updating and removing closed courses, name changes, courses moving from public to private, and course renovations. Secondly, the 16,000 golf courses in the U.S. range from resorts to private to semi-private to public to municipal to military. Until BestPublicGolfCourses.com there was no guide to the best golf courses and resorts open to public play, irrespective of their classification.
Our unbiased guide has become a resource for traveling golfers who want to seek out more than the Top 100 golf course lists from the major golf publications. We set off in finding the best golf courses per state by using a variety of resources linkling Golf, Golf Magazine, Golfweek, Golf Club Atlas, GolfWrx, and the ASGCA among a variety of other credible sources. We then combed through actual reviews of the courses to determine the best courses open to public play in a given area. Research was conducted on each listing to provide a brief description of the golf course, its location and map, nearby courses,, contact details including the website link as well as USGA course ratings. We're constantly assisted by our users who provide updates on courses to add or remove based upon a variety of factors and stay current with those new golf courses being added every year, albeit a very few number at this juncture.
The final guide, which evolves daily, provides the traveling golfer with the ability to seek out and find the best golf courses in a given area or to find courses along planned traveling routes. In addition to identifying the best courses open to public play in designated golf destinations like PInehurst, Scottsdale, Myrtle Beach, and Orlando it allows the user to create their own "golf trail" of sorts in any area of the country where multiple golf courses are located.
We hope you enjoy our guide and help keep it current by letting us know of courses to add or remove. The website's sole function is to provide traveling golfers with an easy and current guide with our sole support from ads placed on the margins of the site.